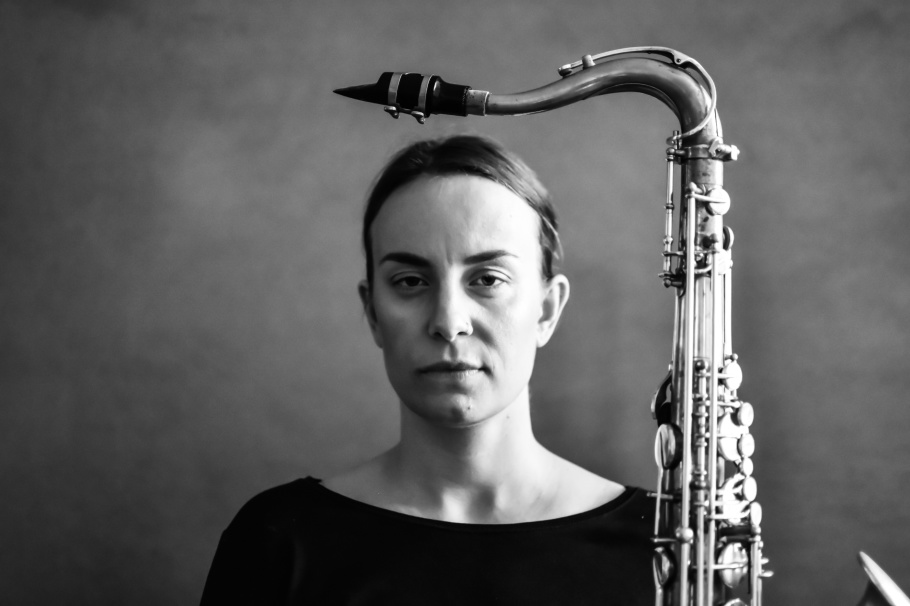 welcome to my site! i'm malin wättring, i work as a professional saxophonist, composer and arranger within the field of modern jazz and improvised music. i also teach music and composition. on this website i share my work, concert dates and my bio. feel free to contact me if you have any questions.

love//malin
william soovik grand finale - major (abrovinsch records)
album release june 2020
participating on joxfield's new ablum
insult on the dance floor
Participating on Bitter Sick And Die Alones
new album Fire, Storm
New collab!! I got invited to play on my dear friends in Bitter Sick And Die Alones's new album Fire, Storm. It's wondefully dark, strong and beautiful! Give it a listen. Here's some words about the collab!

"This is our friend Malin Wättring, she plays saxophone on our new album. Malin Wättring is a fantastic musician and composer, with tremendous musicality and an intuitive feel for phrasing and timing. The texture her playing adds to music is a rare thing of beauty.
You may have heard her play with her band Malin Wättring 4, or perhaps you have seen her perform with bands such as Anna Högberg Attack, Fire! Orchestra, Walk Through Fire or
Bohuslän Big Band. In 2017 she was named Composer of the Year at the Swedish radio "Jazzkatten"-awards.
Malin about the recording: "I've been a fan of The Bitter and Sick and Die Alones and their music for a long time, and when they asked me if I wanted to record some tracks on the new album the answer was a given. Their music has a depth and darkness to it, and I really appreciate that they are not afraid to delve into heavy and important subjects.

Thank you Malin for your contribution to our music! You are a truly fantastic human being and an amazing and inspiring artist.
Malin will be joining us on the release concert on Saturday!
If you can't wait to hear Malin play, listen to this >>>"
Walk Trough Fire feat Malin Wättring - Vår Avgrund

I did a collaboration with the great doom/sludge band Walk Trough Fire. It was a very fun and interesting collab, and so thought the super nice people in Walk Through Fire. Here's what they wrote about it;

"We never thought we'd ever have a saxophone solo on one of our songs. But once we got the idea in our collective mind, we couldn't let it go. We asked around for saxophonists and got in touch with Malin Wättring.
After briefly explaining our ideas over e-mail, we set a date to go to her studio and record. When we got there, we talked for about 10 minutes and then she said; "let's begin".
Four brilliant takes in a row to choose from, done in under half an hour. It was insane really. We were totally blown away by her performance. She simply explained; "this is what I do"."

CLICK HERE TO LISTEN
NEW BAND!!! Thymeshift United - Mata Hari (Katrine Amsler)
Lisen Rylander - saxophones Thomas Backman - saxophones Malin Wättring - saxophones Katrine Amsler - keys & electronics
Thomas Gunillasson - baritone guitar Samuel Hällqvist - guitar Anne-Marte Eggen - electric bass Johan Björklund - drums
Pictures at an exhibition - collaboration with Ensemble Makadam
The spring of 2020, I'm doing a very interesting collaboration with Ensemble Makadam. We're working with the classical piano piece "Pictures at an exhibition" by the russian composer Musorgskij. We're also using material from Ravel's version for symphony orchestra. Off course, we're not playing the piece as it is, but we're doing our take on it, with respectful respectlessness. We've been working with a photographer, Misha Pedan, who's interpreted the 10 paintings by Viktor Harthmann.

Exhibition at Skövde Konsthall 16 January - March 2020
Vernissage & concert 16 of January 2020

Exhibition at Galleri 54, Gothenburg 13 of March - 15 of March
Vernissage & concert 13 of March 2020

Concert at Atalante, Gothenburg 19 & 20 of March 2020 - CANCELED DUE TO COVID-19
news! the sten a olsson's cultural scholarship 2019 goes to
THE SINGER SONGWRITER SARAH KLANG
THE ARTIST EVA LÖFDAHL
THE ACTOR MATTIAS NORDKVIST
THE ARTIST MARTHA OSSOWSKA PERSSON
THE POTTERY MAKER MASAYOSHI OYA
THE MUSICIAN & COMPOSER MALIN WÄTTRING
the music in lerum schollarship 2019 goes to malin wättring
Malin Wättring, from Lerum, has shaped her own musical expression that permeates both improvisation and ensemble playing. She also has a rich musical ability to compose and arrange. She gives moving solo pieces and is an obvious part of the big contexts within jazz.
two releases in september 2019
lighthouse - triple amen (kopasetic productions)
skarin/wättring/von martens/jormin - fabrics (havtorn records)
collaborabtion with the
photographer amanda andréas and starry eyes fashion
listen to malin wättring 4's new album
new album out 8th of March 2019!!
nominated in the category JAZZ at Manifestgalan 2019

The premiere of "Dancer" - comission for Sveriges Radio Jazzkattengalan at Fasching

"The highlight of the evening was "Dancer", the comission by Malin Wättring" - Orkesterjournalen

"The shock of the evening came when the versatile Malin Wättring performed her comission Dancer. Here she had picked up her most punk rock roots in a composition based on heavy electrified riffs and rock band settlements, but also strong lyrics. The reactions in the room shifted from extremly positive to very confused. - Lira
Dancer - comission for Sveriges Radio's Jazzkattengala 16-10-2018
"Hjärtslag. Andetag. Hjärtslag. Andetag. Vägskäl. Gå dit det känns sa någon. Radioproducenten höll med. Trampar ner för en ny stig, som ändå känns hemma. Vision. Längtan. Systerskap. Gå dit det känns sa någon. Reste till Östaröds tysta skogar, för att lyssna. Fick vägledning av gitarrvän. Gör såhär! Garageband. Inte Sibelius.
Vad är jazz? Allt är ett, allt är samma. För mig, revolutionsmusik. Det fria uttrycket. Den glödande längtans musik. Vi kan prata sen... Rörlighet. Frihet. Att dansa. Att leva. Att dansa är att leva. Nervös. Gå dit det känns sa någon. Hjärtslag. Andetag. Hjärtslag. Andetag. Dansa. Leva. Att dansa är att leva."
Drums - Kajsa Poidnak Bass - Emma Wättring Guitar & voice - Evelina Nerstrand Sax & voice - Malin Wättring
the Säve-Söderbergh scollarship
to Malin Wättring 2018

Motivation:

" Malin has already shown an impressive latitude as a musician. She plays in both large and smaller groups, usually saxophone but also guitar and she sings. She has also shown exquisite competence and sense for composition and as an arranger. Her music is almost limitless and spans over many musical fields. It will be exciting to see what this great talent will do in the future. "

Bengt Säve-Söderbergh
New album out now!!
Malin Wättring 4 & Bohuslän Big Band - Harvest
Video made by: Donovan von Martens. Composition: Harvest by Malin Wättring

Words about Harvest:
"Most beautiful!" - Eyal Hareuveni, Salt Peanuts

"With the album, Wättring has the ambition to challenge the traditional concept of "big band music". And certainly it's a challenge!"
Tobias Magnusson, Göteborgs Fria Tidning

"It's rarley this fun to listen to big band music. The rich compositions on "Harvest" have their logical structure, but are not predictable.
It sounds varied magnificently, mildly sensitive and cool.
Alexander Agrell, Sydsvenskan

"It feels like it's natural to her to work with a larger ensemble."
PM Jönsson, Göteborgs Posten

"It's an unconventional record, because Wättring does not care about the norms in big band music,
but sees the experienced and skilled band more as a resource for her own ideas."
Ulf Johansson, Lira
Composer of the year - Jazzkattengalan 2017
photo: mattias ahlm/sveriges radio,