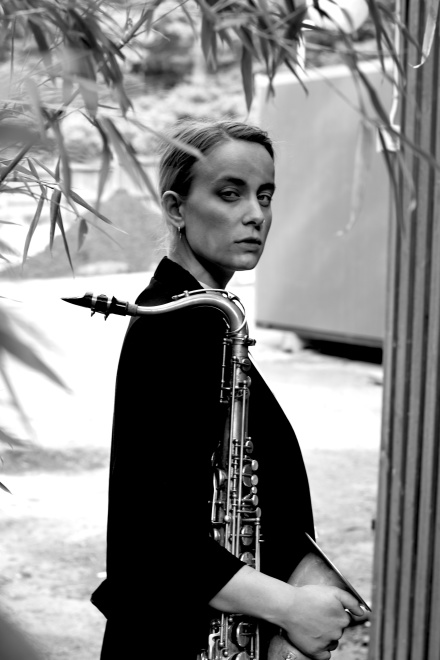 "Malin Wättring must be one of Swedens leading saxohonists".
Anders Lindén

"One of Sweden's major new saxophonists and composers." Jan Granlie - Salt & peanuts

Composer of the year at Sveriges Radio's Jazzkattengalan 2017

My name is Malin Wättring and I work as a professional musician, composer, arranger and teacher. I live Gothenburg, Sweden and I'm working within the field of modern jazz, free improvisation and alternative music. My main instrument is saxophone but I also play guitar, piano and I sing.

In 2014, I finished a bachelors degree in improvised music at the Academy for Music & Drama in Gothenburg and I've been working as a professional musician sience 2011. I travel all over the world to play and I've collaborated with bands and artists such as Bohuslän Big Band, Fire! Orchestra, Nils Landgrens Jazz Baltica All Star Big Band, Ann-Sofi Söderqvist Jazz Orchestra, Euroradio Jazz Orchestra, Tonbruket, Susanna Risberg trio, Black Dough, Jag begär bara havet, Lovisa Samuelsson, Amanda Andréas, Flocken, Kosmic Sounds etc. I've written arrangements for Gothenburg Wind Orchestra and a big comission for Bohuslän Big Band and my own quartet, Malin Wättring 4. I'm a band member of Danemo/Svensson/Bergström/Wättring, William Soovik le Grand Finale and I lead my own group Malin Wättring 4. I also have a solo project where i sing, play the guitar & synth.

I teach music and I give individual as well as ensemble lessons. I give workshops, for example on the subjects improvisation and composition. I've teached beginners as well as students at the Academy of Music & Drama in Gothenburg.

I'm a KRI-certified kundlini yoga teacher and I give classes and private lessons. This yoga form is a very good complement for my work in music, it strengthens the body, it developes my breathing and my focus. For more info, click here!

Love//Malin